Bio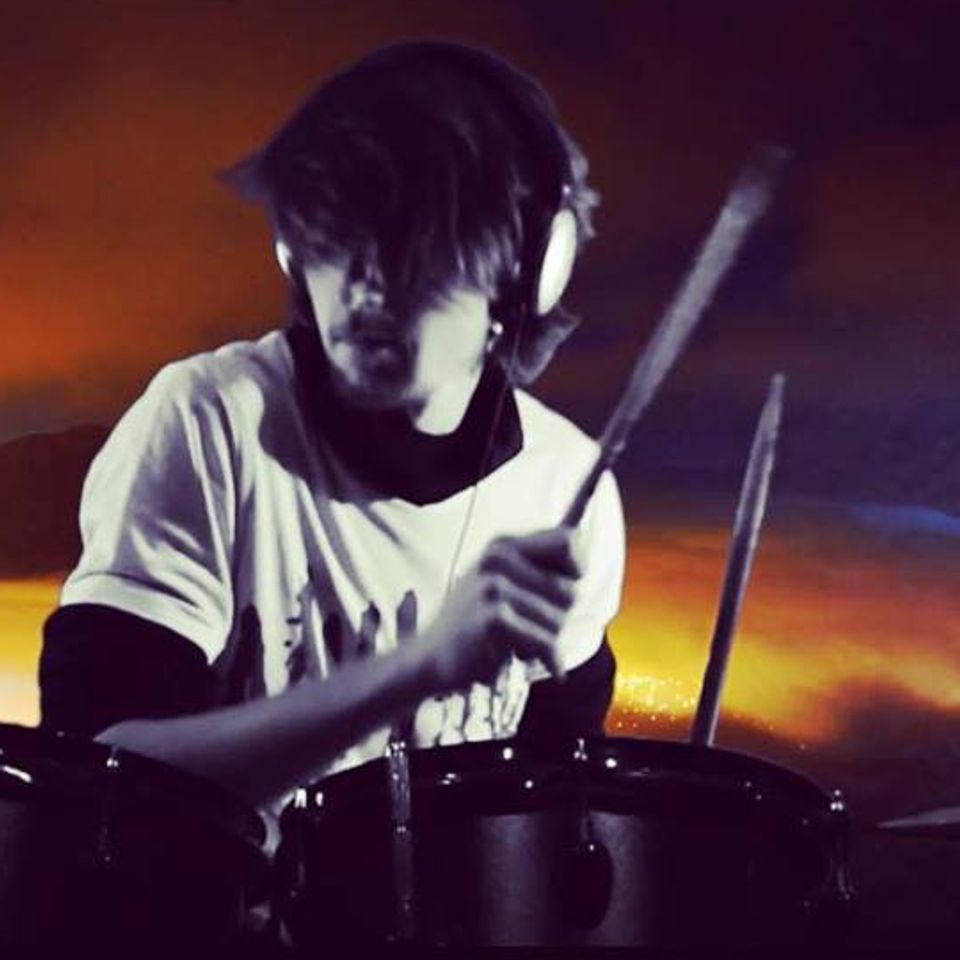 Sheer Force of Will
Sam Crossland knows how to write turmoil into cohesive, relatable tracks. Despite his young age, his old soul takes hard experiences and turns them into nostalgic and compelling music. Listeners from all ages and backgrounds find common ground in the music of Sam Crossland.
Despite his heavy lyrical content, his live show creates an atmosphere of fun, and leaves a revitalizing, freeing feeling in the air. This very talented songwriter not only has a unique voice reminiscent of Jeff Buckley, but is a gifted, multi-faceted guitar player. From his light jazz chord progressions to his stunning Jimi Hendrix like guitar solos.
Playing a myriad of venues all around Chicago, you could say he's played everything, From Double Door to Beat Kitchen, Abbey Pub to Subterranean (4 times), Cole's Bar, Mutiny, Burlington, Empty Bottle, Arcade Emporium, and many more. 
Sam used to be in a band called The Fox & The Hounds playing piano for them when he was 19 and over two years played all sorts of clubs and bars around the city and suburbs playing sold out shows at Double Door and Subterranean before reaching legal drinking age. He cultivated a reputation for being a rambunctious stage persona. Though he was playing an elegant instrument like the piano, often he was jumping around and taking his clothes off trying to seize the attention of the audience. 

Towards the last 8 months he was in the band, in February of 2013 he began work on a solo record entitled TAZMANIAN, a reflection of his then out of control, rock n' roll personality he was trying to convey. The album was written and recorded in one month in a little studio in West Town, he played almost all the instruments on the record with the exception of one or two songs. 

Over the next two months he collected a group of musicians. Anne Debre he met at Double Door during a Little Boy Jr. show and they jammed at the band's after party. He quickly hired her as a bass player and back up vocalist. While jamming with friend Dave Daul he met Ross Kaufman who came on as organ/piano player and was interested in the project. Tony Panico, drummer for the Fox & The Hounds also joined the bill. They had rehearsals once or twice a week and drilled the entirety of TAZMANIAN and had their first gig at Cole's Bar in Logan Square in April 2013. One year later, Dave Daul since replaced Ross Kaufman and they had a reunion show with 60s psychedelic revivalists The Choir and latin influenced guitar DJ Mobby Rendoza. 

In the year they've been together they've played dozens of shows around the city, slowly growing in popularity as he befriended bands in the underground garage scene such as MTVGhosts, Flesh Panthers, The Choir, Evasive Backflip, Zookeeper, Shiloh, Yoko and the Oh No's, Swimsuit Addition and The Holy Alimonies just to name a few. They began playing house shows in the fall of 2013 such as Hostel Earphoria and Young Camelot, and have since recorded a new album, Black Sheep Heart, this time utilizing the band to its full ability, and changing the sound to encompass the talents of Annie, Dave and Tony. 

The band has matured quite a lot since its inception. The subject matter of the material had evolved from TAZMANIAN, an album spinning stories about bartenders, fuzzy bass children, and real rockstars fading away, into something much more broad and relatable. Black Sheep Heart deals with insecurities and problems people feel in their everyday lives, the snobbish, judgmental stigma surrounding young people and hipster culture, the severe drug problems many friends deal with on a daily basis in the dirty underbelly of Chicago, and the difficulties they face in understanding the meaning to working day in and day out just to find out the thing they always wanted perhaps wasn't as rewarding as they thought it would be. 
Sam struggled with drug addiction, specifically shooting up crack and heroin which hindered a lot of his success and drive, however, despite this, he continued to record and released his album "Dancing on the Edge" in 2017 and kept playing with the band and acquired various residencies at places like Lilly's and Gallery Cabaret and played at these venues for years. 
Eventually, Sam increasingly became fed up with playing rock music and having to replace drummers every 6 months and decided to go completely solo in 2019. He's been releasing singles regularly ever sense and managed to create and release 20 some odd videos within a year. Delving more into his jazz roots and mixing it up with pop, hip hop, RnB, EDM, and indie music. He joined another band Tijuana Hercules in February 2019 playing organ and has been gigging regularly with them ever since, and though he now performs solo with a loop station and various instruments, he manages to be fulfilled between the two projects. He scheduled to release a new album in 2020 featuring a dozen or so tracks he released videos for in 2019. 
Currently, Sam is continuing to try and play as much as possible and offer his musical abilities to Sync Licensing in hopes of doing music full time, until then, he's just gonna keep chugging along, he managed to break free of drug addiction and has been persistent in his career of music and love of life.